Fun Train Rides for Families
There is a special small train here, come and watch! Since the birth of this small train, and then a lot of people pay attention to it. Yes, this is Dinis train rides for families. First of all, the device has a lot of shapes. For example, a small train with a sense of history, or other animal shapes, or a big tourist train. More importantly, these trains are more beautiful and attractive than the previous ones, so people can't forget them at a glance! Therefore, sitting on such a small train makes tourists happy and relieves the traffic pressure of the tourist peak. So, it is a rare good product.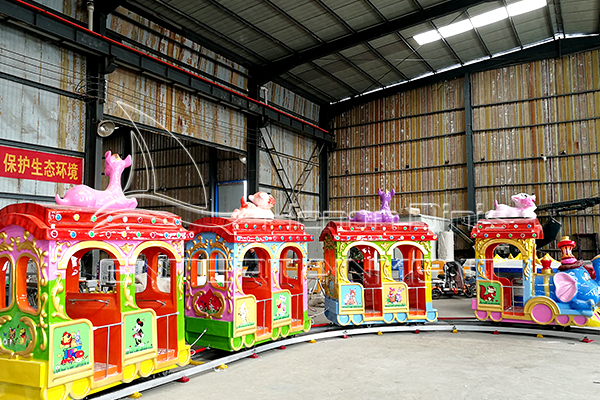 How Does a Train Ride Attract Families?
Generally speaking. The decision-making power of consumption is in the parents. Therefore, the amusement equipment must not only win the child's favorite but also get the recognition of the parents, at least not to let the parents resent.
Kids amusement rides have timeliness, after a period, the child's freshness will be reduced. Therefore, if you invest in a children's playground business, you need to have a project that can continue to attract children.
Many rides are only suitable for children, parents do not have to go, can only watch the children play boring on the side, therefore, you should increase the train rides for families to stay, and extend the time of the child to a greater extent.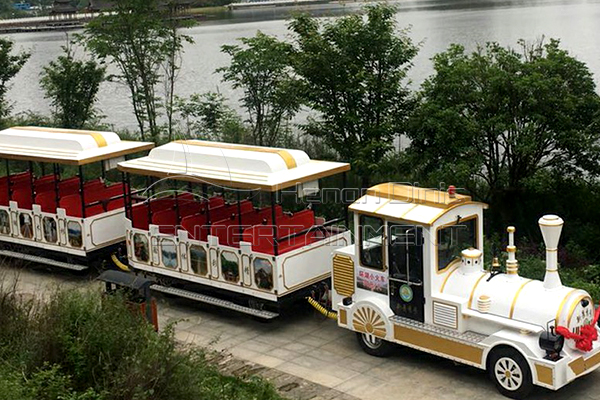 Dinis Free Design Family Amusement Park!
You want to have a family amusement park? Now you don't need to go to the amusement park to ride the amusement equipment, you can have a family amusement park! Because our amusement train has no track and track. Moreover, these devices are suitable for indoors. For example, you can create a small amusement park at home or in the backyard, and then buy some discounts and small rides. Look, you can come to Dinis to buy, because the price of amusement equipment in Dinis is very favorable! If you buy our ride, we can offer a design. Therefore, you only need to provide your site drawings and design requirements. What's more, you can tell your budget range. Then we will send you a design proposal.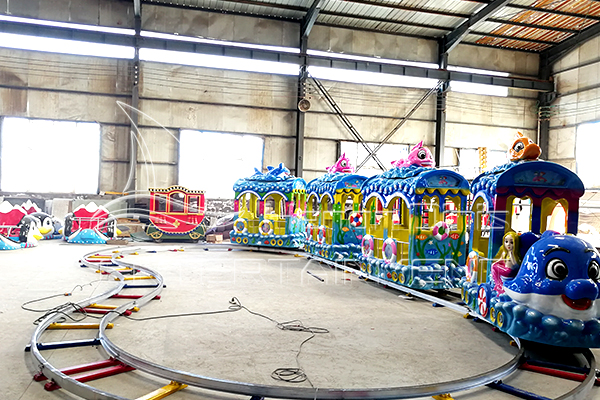 What's the Best Train Trip?
What is the best train trip in your eyes? Is there a comfortable seat or a beautiful view along the way? Of course, whether it is comfort or enjoyment, Dinis's train rides for family's vacation can satisfy you! First, our small train seat is a luxurious soft seat with a layer of board, a sponge and a soft bag. Therefore, it is very comfortable to ride. What's more, the most important thing for travel is the beautiful scenery, so if you have such a request, then you can take a tourist road train, which is very suitable for a family to go sightseeing. So, act now!
With So Many Rides, Why Do Customers Still Take the Train?
You must be wondering why there are so many rides now, but still a lot of people still choose the train? There are many reasons. Now let's see what are the reasons?
First of all, of course, it has a lot to do with the size of the equipment. Because, the big equipment not only to the venue requirements, but also not very common.
Second, train rides are more likely to make money for those who carry out the amusement train business. Because the train has a lot of carriages. Besides, you can also customize the number of carriages. Then, when you're in business, you can get a ticket for one person. Next, if you buy our tourist train rides, there are 42 passengers. Finally, you can count the income. Therefore, choosing the Dinis train rides will only bring you more profits.
Finally, our train carriage space is large enough, so if the family can sit in the same carriage, this is a good time for family reunion!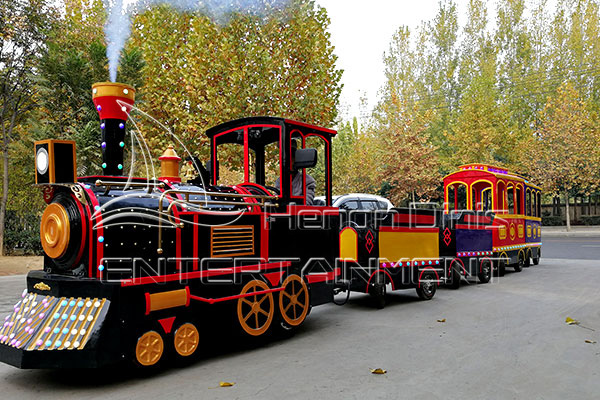 4 Meaningful Train Rides for Families
We believe that everyone will have rides that make sense to them. So, what is the most meaningful ride for you? Is it with the lover or with the family? Or is it with your child? Further, we believe that no matter what the rides, playing with the important people is the best amusement equipment. So, let's look at some of the amusement trains for you to choose from.
Best Tourist Train Rides for families
Do you want to travel with your family? If so, then Dinis electric tourist train may be what you want! When you go out for a trip, the first thing that comes to mind first is sightseeing. Therefore, tourist road trains came into being. At the same time, since the sights of the sightseeing train, tourists have enough time to go sightseeing. No longer need to be exhausted because of the beauty. Then, do you know? The sightseeing train of Dinis is a large train with a lot of space. Secondly, because the seats are side by side, it is especially suitable for a family to ride together, more intimate. Besides, our carriages are equipped with broadcast and color changing lights. Finally, this lantern is free of charge, you can choose it or not.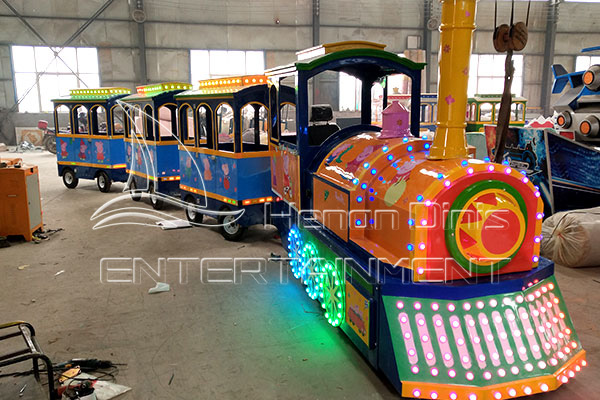 Train Rides for Families Birthday Parties
Birthday is definitely a very happy thing, whether it is adults or children. If you are a child, then birthday means you are one year older. Besides, for adults, it is also necessary to pay attention to birthdays. Although the age is increasing, you should treat yourself as a child on my birthday and enjoy the childlike feeling. Further, there are many ways to have a family birthday party, so which one will impress you? Now, Dinis hot selling train rides for family's birthday parties. First, it is a track train. Second, its model is a locomotive and three carriages. Next, you can also customize the logo and train shape. Finally, you can experience an unforgettable family birthday train party. So, do you want to buy a party train for your family?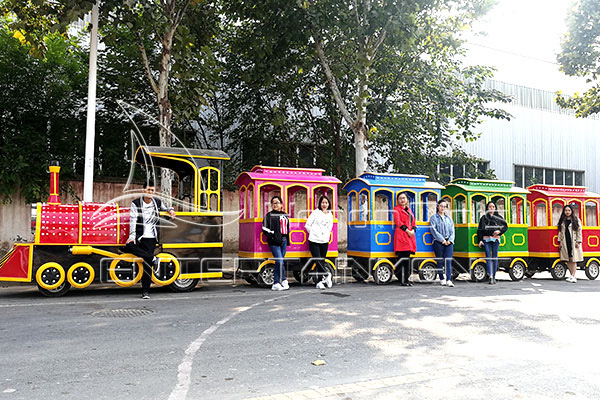 Special Train Rides for Halloween
Halloween is a traditional festival on November 1st every year. Then, Halloween is the liveliest moment of the festival. So, everyone wants to celebrate the advent of Halloween, children will dress up as cute ghosts and knock on the door from house to house, asking for candy, otherwise they will act up. Look, the Halloween train rides for families in Dinis. First of all, this kind of train is a very lively train, it is best to ride together with a family, so that there will be more atmosphere. Second, you can design some patterns and logos according to the Halloween theme. Of course, you can also change the color and shape.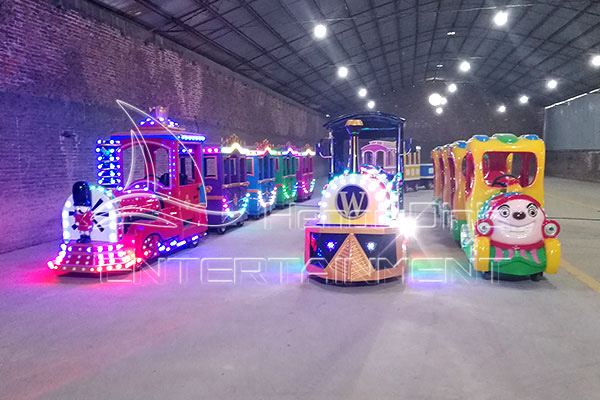 Christmas Train Rides for Families
The Dinis Family Christmas Series train has 3 styles.
The first is the Red Santa Claus series. First, its features Santa Claus and his sled car, giving passengers a full Christmas atmosphere.
Besides, the second is the White Snow House series. Why is it a snow house? Because all its carriages are like a small house, and the overall color is especially suitable for winter snow, so everyone calls it a snow house.
The third is a Vintage Christmas Train! Further, we believe that you have never seen it! It is highly sought after because of its styling style! Retro style, driving on the road is absolutely the brightest eye, this is the Dinis antique Christmas train series.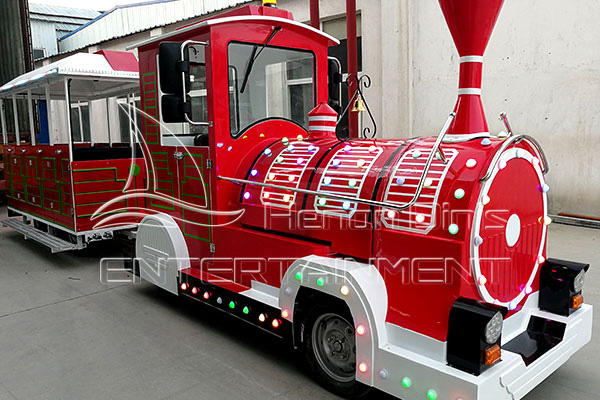 Come to Know Dinis Amusement Equipment Factory!
What do you look for when you buy amusement equipment? We believe that the first thing you see is the quality of the product! Besides, the most important one is after-sales protection! Another point is of course the strength of this manufacturer! Do you agree? Now recommend a professional amusement equipment manufacturer with good products, perfect after-sales and strong factory strength—Zhengzhou Dinis Amusement Equipment Company. On the other hand, our company is a manufacturer with 15 years of experience in the production of amusement equipment. With professional experience and perfect after-sales service, it is the best choice for you to purchase amusement equipment. You can buy amusement equipment! Welcome to visit our company.