2020 Dinis Brand New Small Train Rides, Limited Sale!
As we all know, that it is a very happy thing to go to the amusement park to play. However, when you have been playing for a long time, you will feel tired. At this time, riding on a mini train rides, it can continue to appreciate the scenery along the way, and can ease our fatigue too. Isn't this a pretty good thing? Besides, the small trains can also drive the development of the surrounding economy.
Best Small Train Rides for Sale
Dinis small train rides has many styles, and the color of the small train is bright. We can recommend the right train to the customer, according to the different themes of the venue. Making it the most beautiful landscape. Finally, attract customers to ride small train. This is a casual amusement rides, that will not be uncomfortable. It is suitable for people of all ages. If you are tired after work or school, then take a ride on the small trains to relax.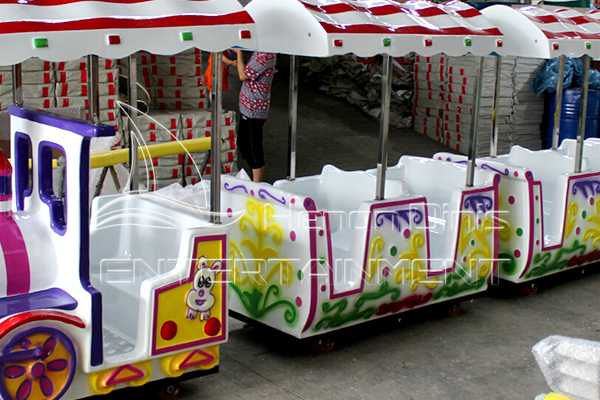 Why More and More People Like Ride Dinis Small Train Rides?
The appearance of the small trains is an animal prototype mostly, that children like and know. When they see kinds of small trains, they will feel more cordial and beg the parents to let them ride.
This small train ride's running speed is not fast, so it is quite safe to ride. Obviously, more people will choose to ride it. Parents take their children on a small train, as if they really going out for a trip.
This train does not have too many restrictions on the physical condition and age of the tourists. It is an amusement rides suitable for tourists of any age, so it has become the choice of most tourists.
Some investors notice Dinis small train rides so popular, so they also want to buy it to operate. Therefore, when you choose the amusement rides, might as well come to our factory for a field trip and make a choice. So, you can absolutely buy satisfactory small train.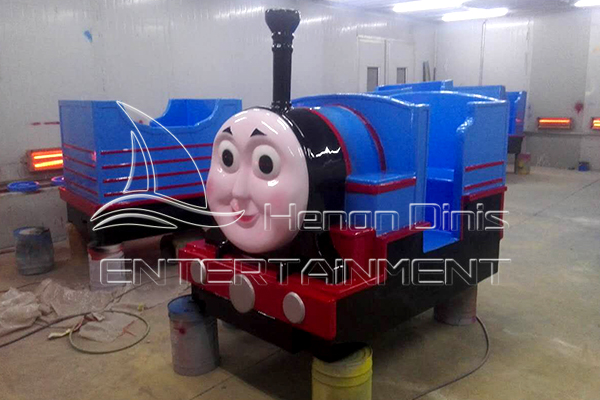 What Are Good Small Train Rides?
Many investors want to know, why there is a big gap in the price of a small train with similar appearance. What kind of good train rides are good? I believe that every investor wants to know the answer. One day when I went shopping, I was suddenly attracted by a mini train ride in the mall. Besides, its structure is the same as a real train. Then, it has a locomotive followed by several carriages. Looking at the adults and children sitting in the carriage, they look like very happy. Because, we believe that when people choose the amusement rides, the first thing people see is the appearance. First, only the appearance is exquisite, can attract customers. Second, experienced manufacturers are very important. Finally, you can buy the small train rides, that you want at a favorable price.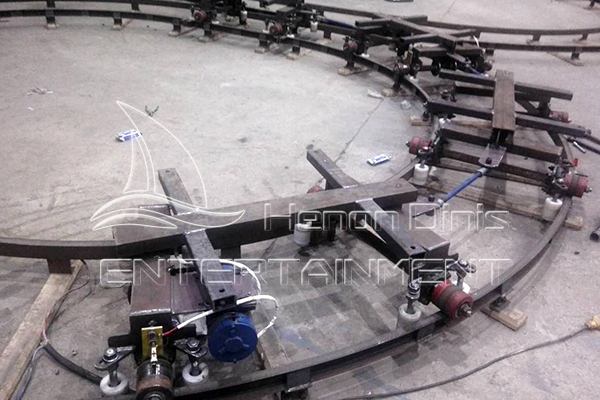 Dinis Small Train Rides You Can Ride for Sale
when I saw the Dinis small train rides, I felt that it was very different from the small train rides in the mall. The shape of the small trains in the mall is very simple, but the small train has many styles, such as vintage style, bullet style and marine style, etc. Besides, our product uses FRP material to make the small train look very bright. Furthermore, while the train is running, it will be accompanied by wonderful music. In terms of decoration, it is equipped with colorful lights to make people feel bright. Another question, the price of mini train rides is determined by value. Different styles and accessories, so the cost and price are different.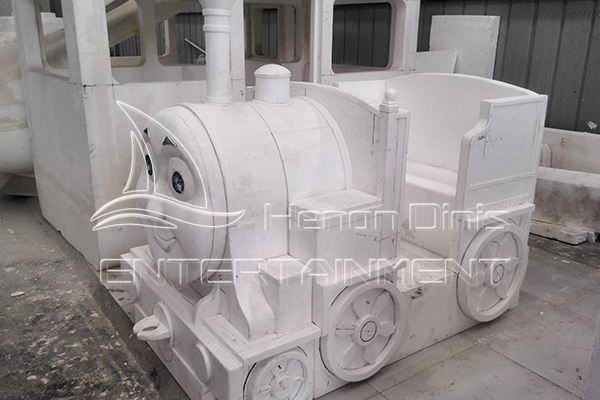 Dinis Specifically Design Antique Style Small Train Rides
The antique style small train ride is a new type of rides. For one thing, the appearance is designed according to the vintage style, which is very beautiful and has high ornamental value. For another, the seat of the carriage is generally 14 seats. But we can customize. Because of the use of FRP material, so it is very durable and can bring you long-term good benefits.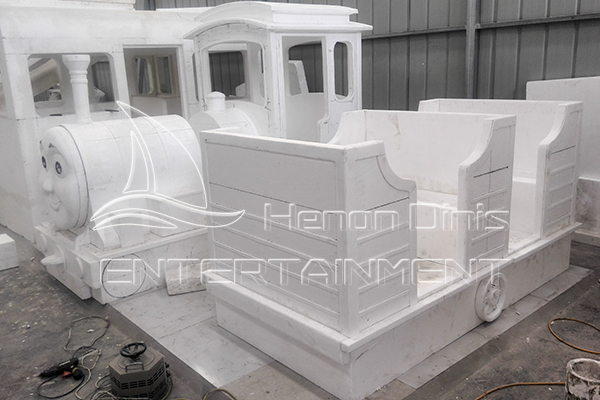 Bullet Style Small Train Rides Are Available in Dinis
This bullet style miniature trains you can ride, it is a popular amusement rides in recent years. It is characterized by simple operation. And there is no pollution, no emissions. Besides, a circle of lights around carriage looks more beautiful and vivid! It is very suitable for use in attractions, parks, plazas, communities, playgrounds, etc. When visitors ride on the small train, you can enjoy the feeling of joy.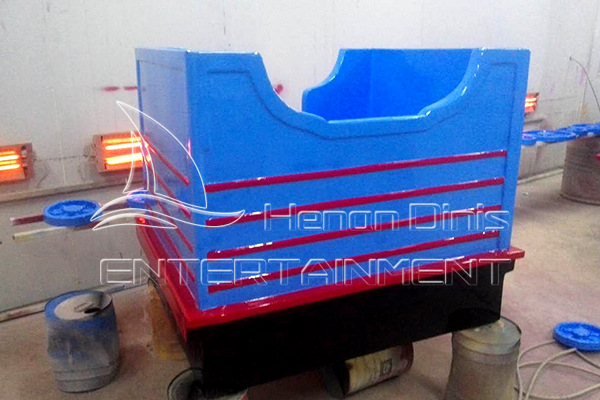 Marine Style Small Train Rides for Sale
The marine style small train rides are a miniature train rides with a cartoon style, besides, around the locomotive, which have a shape of a mermaid. Besides, it looks very attractive. Moreover, there are many marine animals that fill the top of the small trains. For child, it's a wonderful feeling.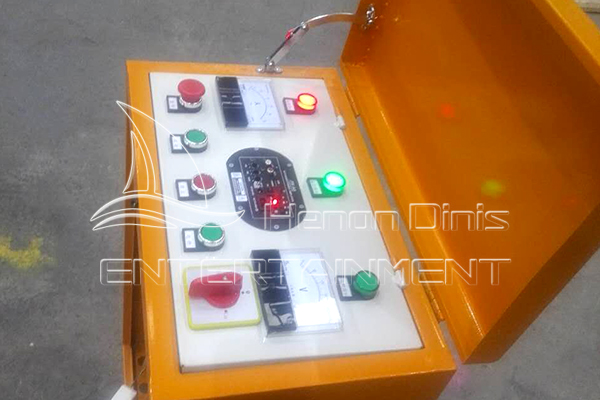 What to Do When the Small Trackless Train Break Down?
If the small train can't drive normally, then check if it is a tire problem. If the tire leaks, or is punctured. In this case, it will affect the speed and normal driving of the small train.
Look at the battery's power. As we all know, that this miniature train rides mainly relies on the battery, that means the battery's power can determine its running speed and normal driving. Therefore, operators should often observe battery power.
If the slope of place is large, it will also affect normal driving. Then, in the case of a steep slope, try to reduce the number of passengers on the small train. Besides, if the small trains are running at a high load for a long time, in that case, it is easy to cause the motor to burn out.
If you have any other questions, you can contact us. Dinis will answer you.
What to Do When the Small Track Train Break Down?
Small track train rides have a high frequency of use and large carrying capacity. Similarly, the frequency of break down is also high, as well as the battery power consumption is fast. Therefore, this requires enough spare batteries and common parts. If it breaks down, the batteries and parts must be replaced in time. Solve the problem so as not to delay the use.