Dinis Brand 2018 New Park Train Ride
Good brand, rely on strength! In recent years, park train ride has been a good investment project in the eyes of investors. Why is this? We believe that everyone knows. On the one hand, park train ride can be used as a means of transportation. On the other hand, passengers can enjoy all the scenery they want to see in the park by taking the park train. It's like sitting in a real train to travel. Most importantly, people come and go every day in the park, so it is very cost-effective to invest in a amusement park train ride in the park.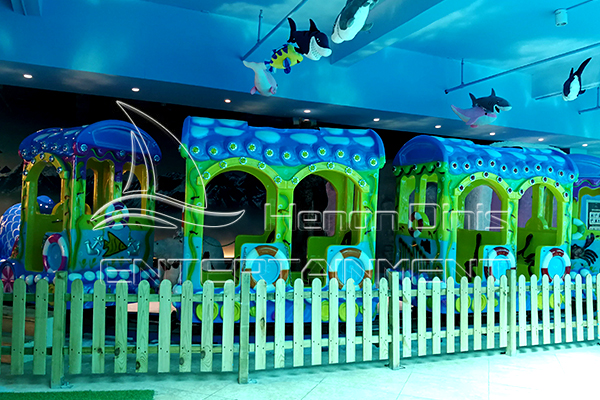 Park Train Ride for Sale in Dinis
Do you know? Dinis park train is an environmentally friendly electric passenger vehicle. Besides, this park train is very suitable for people of all ages such as adults and children. Moreover, our factory has a wide variety of products, and there are many park train rides series. For example, Thomas park trains, antique park trains, etc.
Dinis Small Scale Park Train Ride for Sale
The small park train produced by Dinis is a new type of popular rides. For the park, although the venue is very wide. Meanwhile, there are many people, so for the sake of safety, the small amusement train is more suitable for operation in the park.
Thomas Park Train Ride for Sale
Dinis Thomas park train ride for sale. In a word, the appearance is novel and we guarantee quality. Structurally, it consists of a locomotive and three carriages. In terms of styling, the Thomas park train is modeled on a formal train, and the model is usually designed as a vivid animated cartoon image. In operation, the track of the Thomas park train is a perfect circle for the train to run continuously. Second, the track of the Thomas park train is made of standard tracks. So, it is durable and easy to assemble and disassemble. In terms of raw materials, locomotives are usually made of FRP and the rear seats are usually made of plastic. Because plastic is more resistant to pressure than FRP.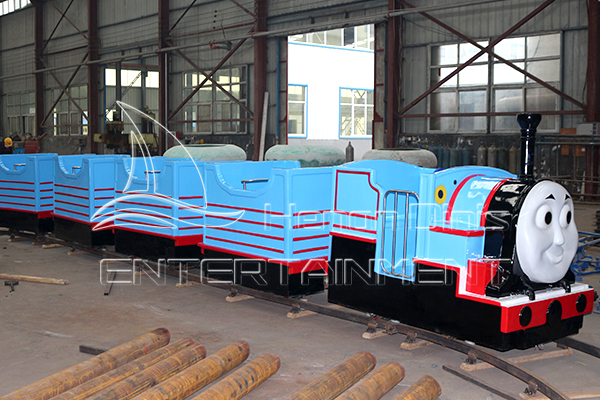 Antique Park Train Rides for Sale
Dinis antique train rides are very profitable. First, the vintage series of amusement trains produced by Dinis have been in production for ten years. Then, we have made our car-making experience sublime with reference to international advanced technology! Besides, the antique park train is not only the most complete in the world, but also according to the needs of customers and specific design of a superior performance of amusement rides. Moreover, it is an ideal transportation means and amusement rides for tourist attractions, theme parks, large-scale events and other places. Finally, thanks to its antique elements, it is also possible for passengers to experience this train with historic elements.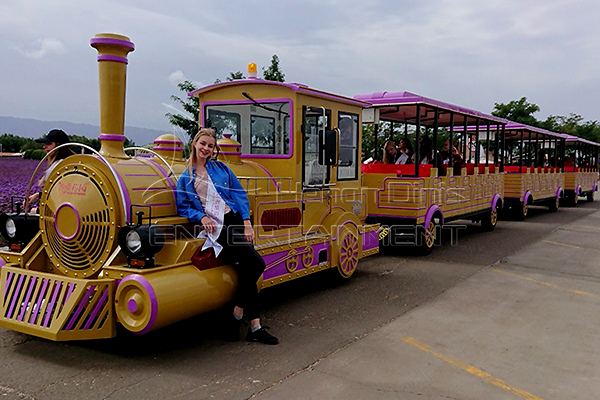 The Innovative Design Concept of Dinis Kid's Park Train Ride
First, the child can be in a dominant position: The kids can learn actively from children's amusement rides. If children can get a victory experience from play, they will get a sense of accomplishment. In this way, they will be happy to be a person who is brave enough to fight.
Second, designed for children of different ages: First, children's amusement rides should differ according to kiddie's age and ability. Besides, the toys that child like to play are that they can operate. Then, the kid get frustrated if things are too difficult, but bored if they are too simple. Therefore, parents should purchase the toys according to the age of the cue. But if the child has better operating ability than the children of the same age, parents can choose the toy with higher difficulty.
Third, excellent manufacture: Good children amusement rides uses good material to make, add attractive design, in this way to make kiddie amusement rides valuable. If the children's amusement rides are quickly useless, the children will be desperate. Because when a child likes it, the worst thing is that it is bad.
Finally, be able to play with others: Children like to play with kids of the same age or adults at home. So, good children's amusement rides should be able to play more than two people. More importantly, when parents play with their children, it can promote interaction between parents and children.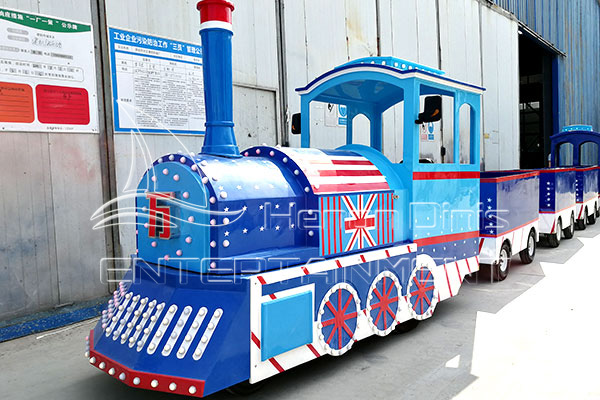 What Aspects of Dinis Park Train Ride Can Be Customized?
First, we can customize the theme and color of the park train ride.
Then, according to your requirements, you can also choose the mode of run. There are two ways to run the park train ride. They are diesel and batteries.
Finally, you can also choose the materials of the park train ride. There are two kinds of materials for the park train ride. Besides, they are FRP and endurance boards. In contrast, FRP is more expensive and more durable.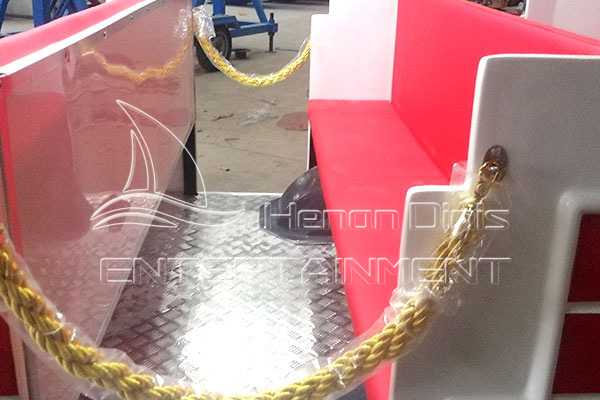 The Importance of Color When Choosing a Train
Public places like parks, it can attract people's attention if rides are novel enough. So how can we attract people? That must be the color. The first thing people must see is the appearance. If the colors of the rides match well, they will look special. On the one hand, our park train uses FRP material, so the train looks very bright. On the other hand, it uses car paint and constant temperature paint, so it is not easy to fade, and the color looks very colorful.
What Should Be Considered When Choosing an Amusement Ride Manufacturer?
When we purchase amusement rides, the first thing we must look at is the manufacturer. Because the manufacturer directly determines the quality of the product. First, we can look at their manufacturing license. This is the first standard we choose from manufacturers, and it is also a guarantee for consumers. Second, we can look at the production scale of the manufacturer. Finally, we must look at the popularity of the rides produced by the manufacturers, because the fun rides can attract tourists, this will bring benefits.