Kid Friendly Train Rides for Sale in Dinis
kid friendly train rides for sale. First, its modelling is chic, design is novel, color is bright and image is realistic. Let customers feel like entering a fairy tale world. Besides, in order to make the fairground more fun, through beautiful lighting and dynamic music, so attract more kids to ride friendly train rides. Then, the most important thing, it can stimulate your child's athletic ability and imagination. Finally, if you want to buy amusement rides, you can choose Dinis Amusement Rides Factory. We will provide the most suitable product for you.
The Importance of Choosing the Right Kid Friendly Train!
Choosing the right child-friendly train rides is very important. If you choose the right child-friendly rides, you can not only attract a lot of customers, but also the most important thing is to get attractive income. If you choose an inappropriate child-friendly ride, it is not only a waste of time, but the most important thing is to waste money. From this point of view, it is very important to choose the right child-friendly train. If you have any questions about this, please come to Dinis to see it!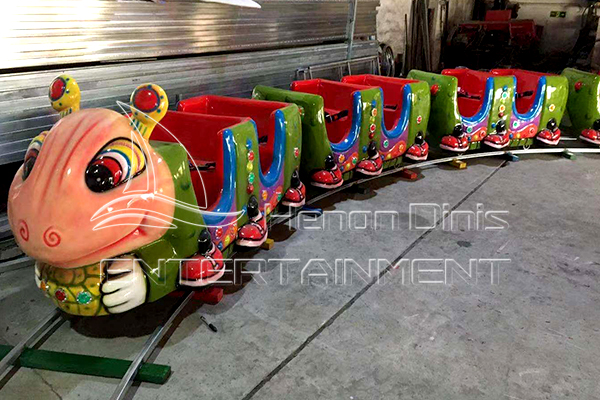 What Kind of Ride Experience Does a Child-Friendly Train Ride Bring?
The child friendly train rides are widely applicable. For instance, you can use it in parks, supermarkets, playgrounds, kindergartens, schools and most public places. On the one hand, because of the main customers are children, so children's friendly train rides allows children to exercise while enjoying their childhood. This amusement rides have played a dual positive role. On the other hand, a good design comes from life and serves life. Our company creates the friendly train rides that children like. First, the design is innovative. After that, we combine local features, such as classic fairy tales. So, it is well integrated into the city. Eventually, Dinis child friendly train rides achieves the effect of attracting people.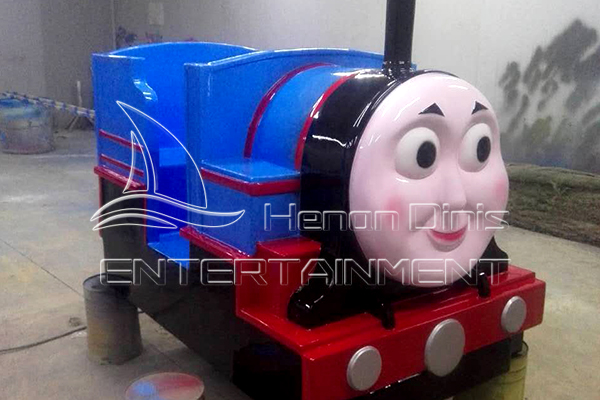 Friendly Train Rides Near Me for Children in Dinis
If you want a children friendly train rides near yourself, it is more convenient to take a ride. The Dinis Children's Friendly Train Amusement Rides, considering the user's nearby ideas, produces friendly train rides near yourself that increase safety and make it easier to move. Then, you can choose the style you want and the venue you want to apply. In a word, whatever you want, we can customize it.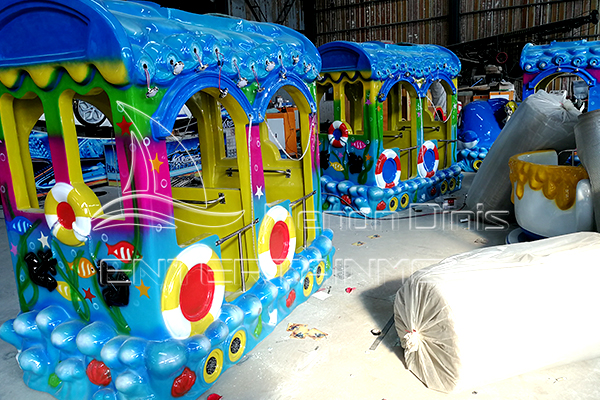 Dinis Kid Friendly Train for Family
For the children, riding the friendly train rides is the happiest thing. The family friendly train can enhance communication between families. Nowadays, many parents are eager to be friends with children. First, the most important thing is to know the children's interests. In the past, children always liked toys. With the appearance of amusement rides, a variety of colorful and friendly train rides attract them. Because the train rides are also a kind of toys, they are just entertainment toys for ride. Our factory's family friendly train rides are especially suitable for families to ride. Therefore, a family has its own happy time.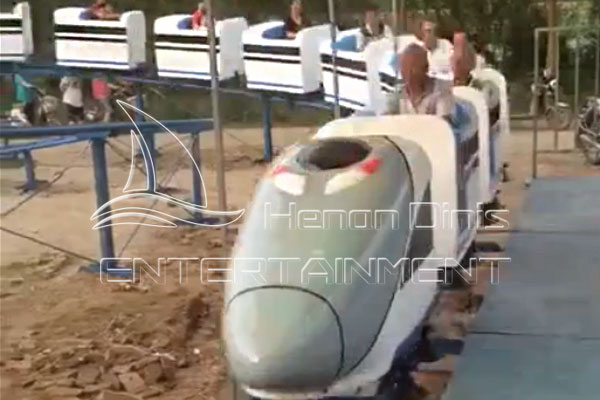 Fantastic Friendly Train Rides for Child in Dinis
Nowadays, children's amusement rides can be seen everywhere. The more and more people are pouring into the children's amusement rides industry. But the same rides are no longer attractive, so the creative and fun amusement rides can get the children's favor. OK, let's see, how Dinis catch child's heart through creative!
2 Kinds of Friendly Exciting Train Rides
The friendly track train trip is wonderful. For example, track trains produced by Dinis. The Dragon Roller Coaster and Worm Roller Coaster. It is Suitable for indoor and outdoor venues such as playgrounds, squares, parks, etc.
Attractive Dragon Roller Coaster for Sale
The Dragon Roller Coaster's shape is a dragon tail. The whole train is driven by two front and rear transmissions, then drive along two spiral tracks. Sometimes spiraling upwards, and sometimes falling rapidly, which is both entertaining and interesting. Furthermore, it is also very exciting. Nonetheless, it still suitable for both young and old. in a word, The Dragon Roller Coaster brings a novel and happy feeling.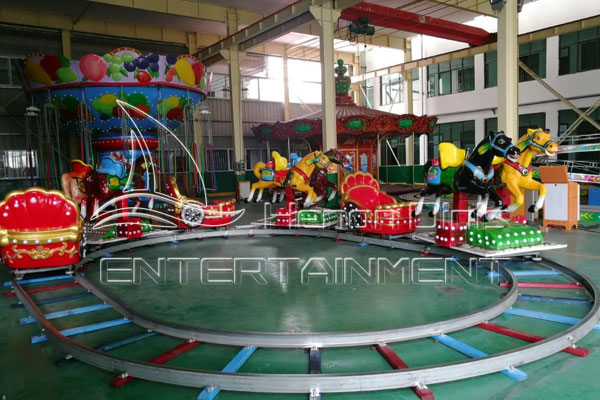 Interesting Mini Ant Track Train for Sale
This friendly train rides is a interesting train rides. It is a newly developed track amusement rides, according to the needs of the market. The main body of this amusement rides is a green insect shape. The is made of high-quality FRP material. Moreover, it has corrosion resistance, good stability and beautiful appearance. In short, it is very popular among children.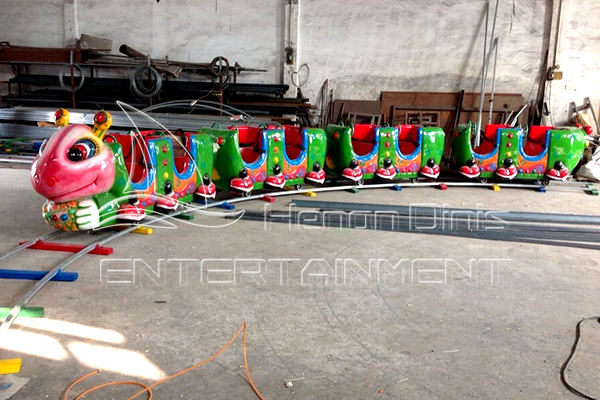 Contact Us Now for Cost Effective Kid Friendly Train Rides!
Our kid friendly train rides combine fun and education. The aim is to create a high-quality amusement experience for millions of children! Because the children friendly train rides are new and interesting, as well as they can attract children. Buy Dinis's kid friendly train rides, your business will be particularly good. If you are interested in our products, please contact us in time.