Kids Mall Train for Sale
Children's park, parent-child interaction and new modes of theme activities! First, kids in the process of playing into the correct outlook on life, world view, values. Then, the child receives a valuable spiritual wealth. Now, the kids mall train for sale in Dinis and is a very popular amusement equipment in the market! Besides, there are many things to consider in the choice of kid amusement equipment. On the one hand, do you want to make a profit when you run a train business? For instance, the rides are the hardware of our computer, the computer with good hardware can run fast. On the other hand, the quality of the mall kiddie train rides for sale in our factory is excellent and guaranteed. So, it can bring huge profits to your mall, and it can also play a good foundation for future earnings.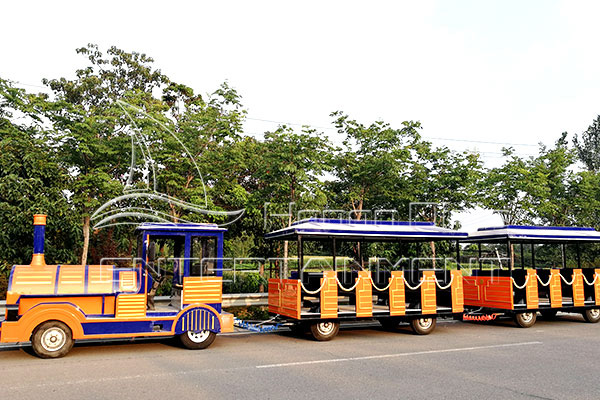 4 Types of Kids Mall Trains for Sale
Dinis Amusement Equipment Factory provides fun and enjoyable rides for children.
On the one hand, our kids mall train offer a magical and memorable experience, offering you the perfect shopping experience and ride.
On the other hand, our train can take up to 24 people.
Then, the journey of a few minutes is to simulate an actual train trip, but there is no track. Besides, each of our train carriages is separate, so it is easy to disassemble and install.
Besides, our trackless kiddie mall train runs out of electricity and can be charged directly.
The most special thing is that the kid's trains have their own sound effects, which makes the atmosphere of the mall livelier.
Finally, we look forward to providing the most enjoyable experience for all our customers!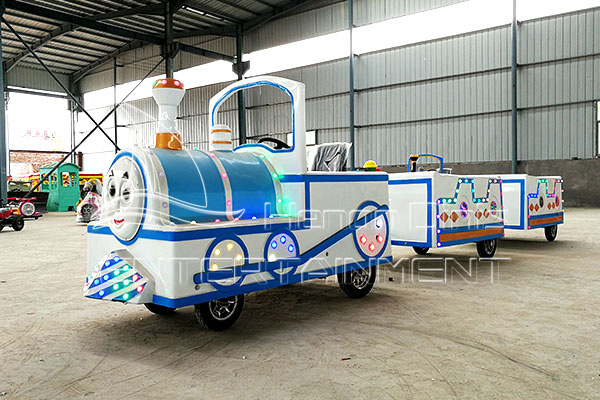 Carnival Mall Train for Kids
Our kids mall train business is suitable for a wide variety of topics. Secondly, according to the different needs of customers, we can also provide customization for different venues. For example, carnivals, holidays, and so on. On the one hand, the type and shape of our carnival trains are very beautiful. On the other hand, this kiddy mall train is an electric trackless train specially designed for children. If you don't know what kind of amusement equipment to choose, then you might as well look at our carnival mall train! What's more, you can add more scenery to your mall.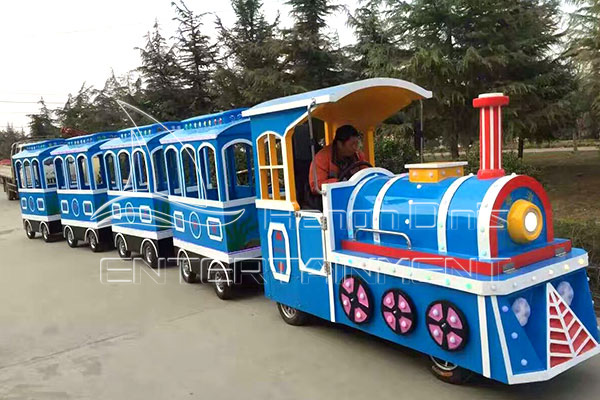 Kids Trackless Train in Shopping Mall
The Dinis kids mall train is a kind of trackless amusement equipment. On the one hand, this shopping mall train is also a tourist battery train. On the other hand, it is also a mobile trackless train. Because there is no track limit. So, you can travel freely in the mall. Secondly, the rides are also a mini electric trackless train, which is easy to operate with pure electric drive. Further, the train materials we use are all excellent FRP, which is durable and can bring you good long-term benefits.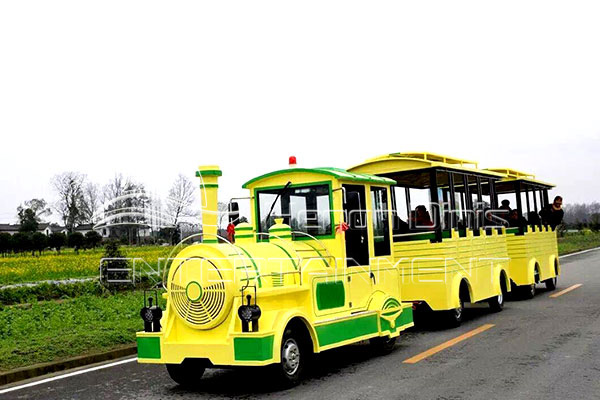 Electric Mall Train That You Can Purchase in Dinis, Children Can Ride!
Today's children are happy, not only have the love of the whole family, but parents are doing everything they can to meet their various needs. Therefore, the children's amusement equipment industry has developed very well, and of course people's lifestyle has also changed a lot. Dinis electric kids mall train is a green new energy train. On the one hand, because it is an electric train, it is very suitable for indoor venues such as shopping malls. On the other hand, most of these trains are cute images that children like, so kiddy like this small electric mall train. If you like it, then come and contact us to buy it!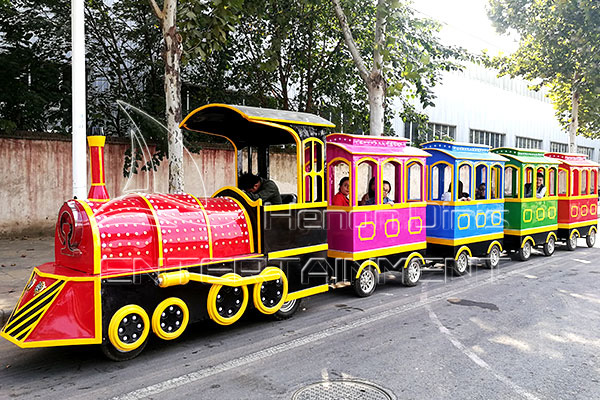 Best Amusement Park Children Small Kids Train for Sale
As we all know, the best vintage kids mall train in Dinis is not only a tourist attraction, but also a tourism resource. Then, it is the perfect amusement train rides for mall. On the one hand, many tourist attractions use it to develop the cultural characteristics of the scenic spot. Because it has a profound historical and cultural value, this is because our antique trackless trains are the image of the early steam engine. On the other hand, the design of the kiddy antique train of Dinis Amusement Equipment Co., Ltd. pays attention to the combination of classical and modern, paying attention to the decoration of the body and the arrangement inside the car. Finally, do you like this vintage amusement kiddy small amusement park trains with such a historical atmosphere?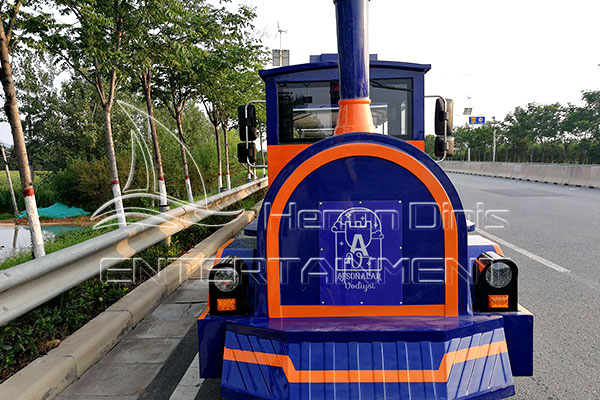 Does Dinis Factory Have Indoor Kids Mall Train Rides?
Dinis Amusement Equipment Factory is a manufacturer of professional train rides. Now, the development prospects of indoor amusement parks are very good. Besides, children are also the main body of amusement equipment. So, our factory produce many indoor amusement rides. Such as mall train ride for kids.
On the one hand, the product is a trackless small train rides that uses a recyclable rechargeable battery as a power source, which is environmentally friendly and non-polluting.
On the other hand, the body is made of high quality FRP material, environmentally friendly and durable!
Then, its shape design is antique, cartoon, romantic, etc., fashion sense!
Next, the body has multiple carriages connected, and there are multiple sets of tires under the body.
At the same time, any flat road can be driven, and the driving range is wider, without being restricted by the venue.
Most importantly, the Dinis indoor kids mall train is suitable for indoors or outdoors. For example, large commercial supermarkets, squares, residential areas, scenic spots and so on.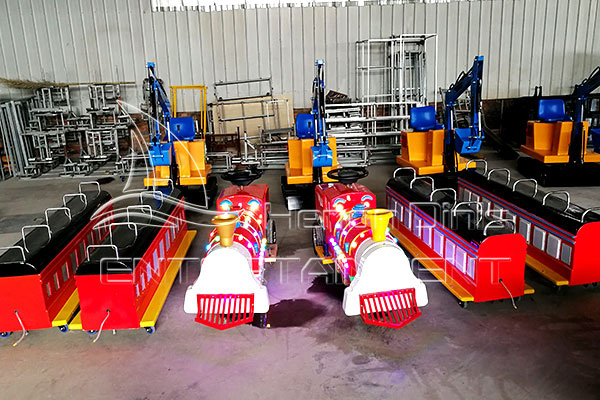 What Is the Price of Kids Mall Train?
Our factory is a professional amusement equipment manufacturer, so our small train prices are subject to strict pricing rules. At the same time, our market is cute little child. Moreover, the consumption rights of children amusement rides are still in the hands of parents. Meanwhile, our small train prices are very favorable. Therefore, parents are more willing to choose to buy our children's trains. Besides, there are many factors that affect our train prices. For example, the number of train carriage, product quality, and the number of accessories. Finally, if you want to buy our child train, you can contact us and our sales manager will give you an accurate price.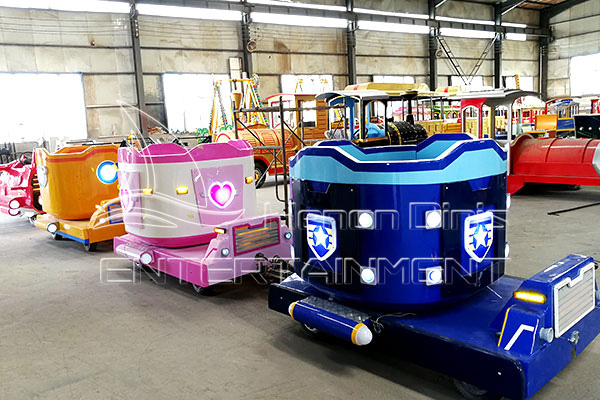 In the Shopping Center, How Much Does the Parents Are Willing to Spend to Choose Kids Mall Train?
For parents, although they want to give their children the best things. However, the reality is that no matter what kind of amusement equipment, the price is an important problem for parents. Moreover, if you go shopping at the mall on holidays, you can take your children to ride. More, the price of a ride is very cheap. When you are tired, you can sit up and take a break! Now, Dinis kids shopping center trains for sale, price concessions come and buy!
What Sizes Are There for the Kids Mall Train in Dinis?
Because children like colorful things, we design a lot of mall trains with different shapes. What's more, we have many classic children's trains as well as new trains. At the same time, the size of the kiddy train is not the same. For example, there are mini trains, small electric mall trains, medium trains, and so on.
Buy Dinis Children's Mall Train to Make Your Indoor Playground Profitable!
In this growing society, as people's living standards continue to improve, parents are paying more and more attention to their kid quality education and hands-on skills. Second, this series of phenomena also represents the rise of a market. That is, the indoor playground. For example, the mall.
On the one hand, small kid mall train is also a transportation for large-scale scenic spots, tourist attractions and leisure squares. Because it also adds a flowing landscape to your attraction.
On the other hand, the series of trains from our company have a production history of ten years.
Besides, we have made our car-making experience sublime while referring to international advanced technology!
Most importantly, our kiddy train is not only the most complete in the world, but also a small train designed to meet the needs of customers.
Welcome friends from all walks of life to visit our company, guide, negotiate, cooperate, we will be happy to provide you with a very cost-effective trackless kids mall train.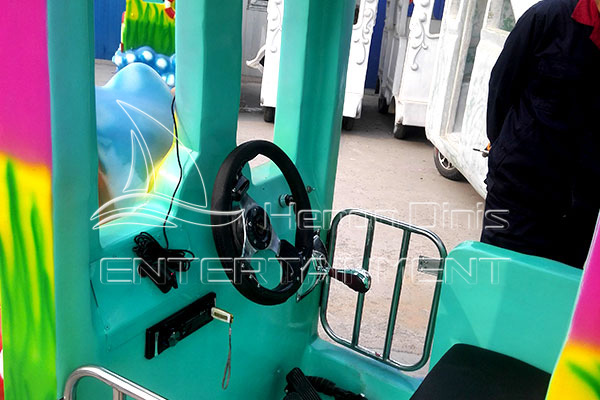 Where to Buy Kids Mall Train to Service the Public?
Dinis Company kid mall trackless train equipment has various styles. First, the size of the model can be customized according to the needs of the venue. Then, if you need to inspect such projects, please feel free to contact us. The most important is, we aim at different customer needs, from the customer's point of view, create tangible benefits for customers and enhance operating profit. Moreover, no matter how complicated your venue is, we can tailor it according to customer requirements or site size, and provide customers with indoor and outdoor playground master plan, professional theme decoration design, installation and maintenance.