The Best Birthday Present Is the Train Ride for Birthday Party!
The birthday party is what every child wants. Every parent will meet the child's wishes in this day, and will prepare a good birthday party for them. When a child wants a different birthday party or favorite theme party, what should parents do? On the one hand, children like novelty things the most. For children, participating in the game is their happiest thing. On the other hand, children like to be with their parents. If they can play with their parents, the children will be happier. So, are parents simply sending birthday presents or giving them a birthday party? how can it be so simple? Take a look at Dinis's train ride for birthday party.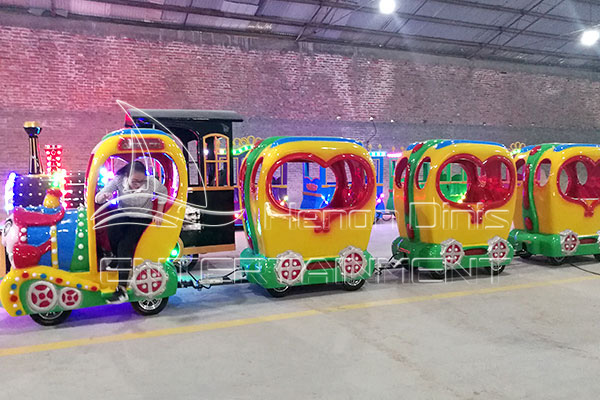 A Trackless Train for Birthday Parties for Sale
Dinis's trackless trains for birthday parties are for sale. This is an independent and innovative amusement rides. Look, this train is surrounded by lights, no matter indoors or outdoors, there is a unique landscape of the playground. The sound is matched with the train whistle sound, that is realistic and moving. Secondly, it mainly relies on superb imitation style to attract customers. Finally, the elements with birthday themes are more in line with the birthday party. More importantly, visitors can enjoy the scenery along the way. It is the best choice for customers to purchase products.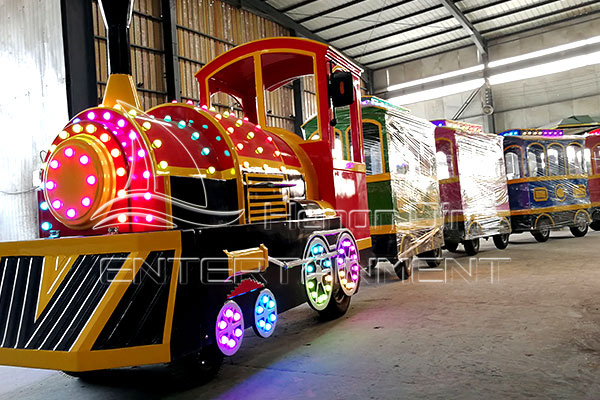 Dinis Track Train Ride for Birthday Party
Our company's birthday party-themed train, except for the trackless train series, the other one is the track train. This is a new type of amusement rides that runs on the track. In order to create a lively atmosphere for the birthday party, there is already a great novelty design in appearance. First, an ordinary track train will place one or two animals at the top of the carriage, but the track train ride for the birthday party, Dinis will place animals on top of each carriage. Secondly, the design of the track is not a single color, with a colorful design. Then, the locomotive has a variety of animal style and Thomas style. Finally, the track train can be made into various shapes, such as 8-shaped, round, oval, B-shaped and so on.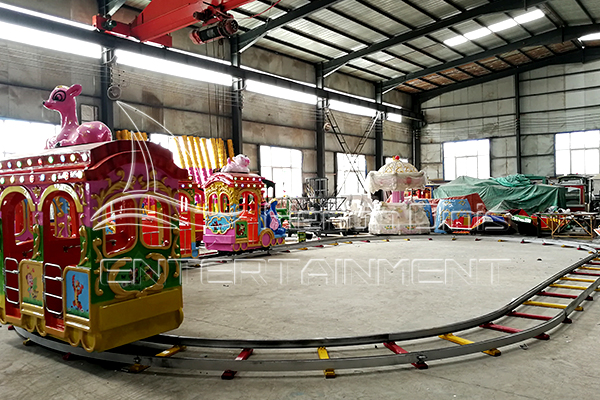 Where Can You See the Train Ride for the Birthday Party?
Application range of trackless trains: This kind of train ride for birthday party can be applied to scenic spots, tourist areas, pedestrian streets, amusement parks, etc. Because it can be used as an effective tool to improve traffic accessibility, and can also be used as a ride train to better enjoy the ride experience. So, this kind of train ride for birthday party is very popular in these places!
Application range of track trains: This kind of track train ride for birthday party can be applied to communities, parks, squares, backyards, etc. Because it is a small ride, it can be used both indoors and outdoors.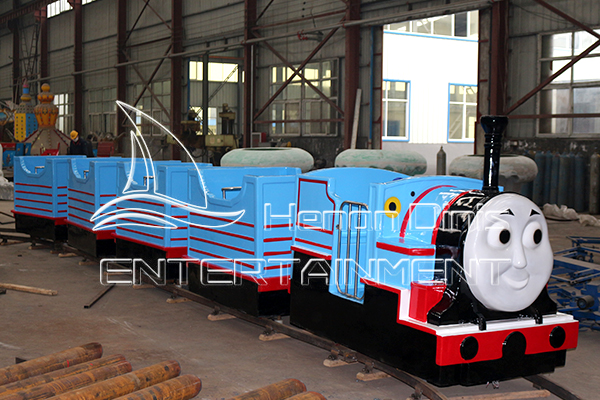 How to Make an Affordable and Unique Birthday Party?
Still holding a birthday party at home? When hosting a party at home, first of all, you have to prepare a lot of things for the party, and then you have to decorate your home. After the end of the party, you have to clean up the house. Isn't this way troublesome? If you are still opening a birthday party in this way, then you are out of date! Because this method is not only expensive, but also nothing new. In recent years, the amusement industry has developed very rapidly. In order to comply with the trend, Dinis Amusement Rides Factory designed and produced a train ride for birthday party.
The trains for birthday parties are very cartoon-like, such as mini trains and trackless train with the theme of birthday party. Second, it broke the original birthday party model, then innovated a new and unique way to celebrate birthday. Most importantly, this small amusement train is very affordable. For investors, this is a low-cost, high-income investment project. For customers, it is very cheap and can enjoy the scenery along the way. If you are interested, you can contact us!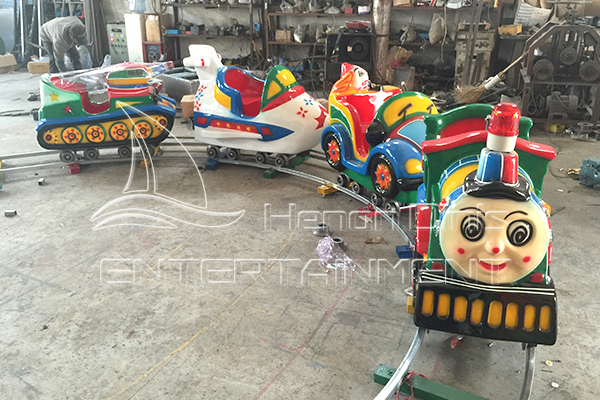 Why Aren't Some Amusement Rides Profitable?
Why are some amusement rides not making money? Or why are the amusement rides you operate not making money? There are many reasons for this result. So how do you solve these problems and make money? Dinis Amusement Rides Factory provides you with some methods.
There are fewer similar products. Insufficient development of the amusement industry in many areas. Besides, people are not too willing to spend on the amusement industry. Therefore, how to change people's thinking, or choose a region with more developed amusement rides to operate. When operating children's amusement rides, this will allow us to have more profit.
Single equipment is also a very important reason for influencing economic benefits. People are more looking forward to playing in a more abundant playground. Therefore, it is necessary to enrich the types of children's amusement rides.
Site selection is also a very important factor. It is better to choose a location with convenient transportation and more passenger traffic.
It is also very important to choose a good supplier. As a good supplier can provide us with high quality, a wide range of amusement rides, and can make us more profitable.
Last but not least is theme marketing. No matter what products are in pursuit of fashion and innovation, we must learn to use festivals and special days, then produce a theme-specific rides. Such rides can draw attention and resonance from people. And this kind of ride can sell better than usual. For example, Dinis train ride for birthday party.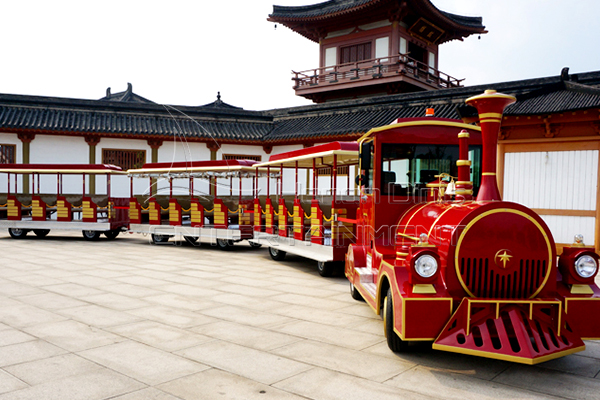 Most Wonderful Train Ride for Birthday Party!
Dinis has many years of industry experience to accompany you to a happy trip. Why does the train ride for birthday party give customers the best experience of riding a train? First of all, the appearance is the familiar animal prototype, so from the appearance will feel very amiable. Secondly, the driving speed is controllable. So, the ride is very safe. Then, this is not a stimulating but relax rides. Finally, in the color, train ride for birthday party use bright colors, so that passengers can notice it at a glance.