Hot SaleTrain Child Can Ride
Dinis hot train child can ride! Come and buy it! Choose from a variety of styles. Or give your child a happy way to play, and we believe that your child will love it. So why is this children's toy train so popular? There are 3 reasons. First of all, its durability is amazing. If you don't intentionally damage it, the battery life will last for a long time, up to five years. Secondly, it can travel very well whether it is in the backyard or on the lawn. Besides, because this  train is small in size, so you just need simple assembly, but if you don't, we can teach you. Then, you can ask us to assemble or assemble it yourself. Of course, if you want us to assemble, you need to bear the round-trip freight.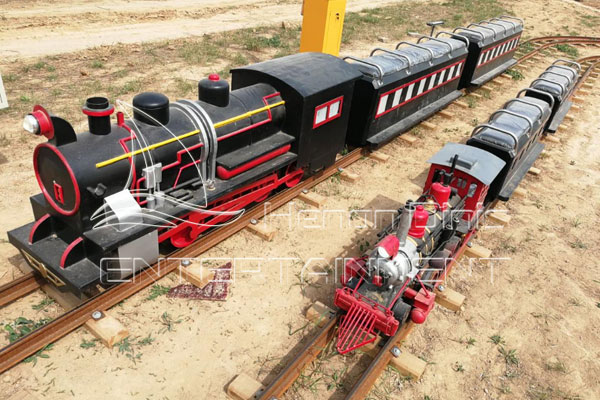 Train Children's FRP Structures
Train child can ride in Dinis! From the appearance point of view, its appearance material is FRP, which is a designable material.
First, it has a high hardness, and is much lighter than steel.
Secondly, this material is very resistant to corrosion.
Third, it has good electrical insulation performance, slow heat transfer, good thermal insulation and good transient high temperature resistance.
Fourth, it is easy to color when used, and it can transmit electromagnetic waves.
Finally, it is an energy-saving material compared to commonly used metal materials.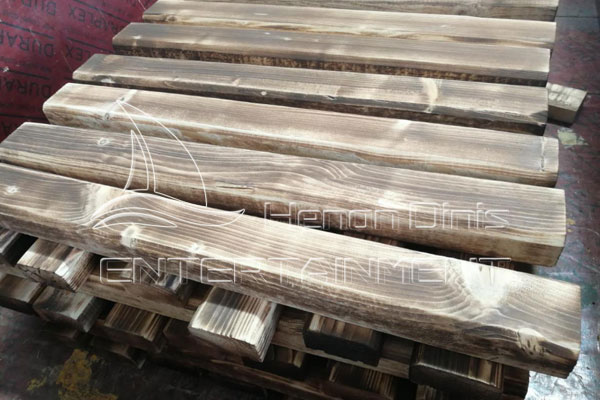 Trains for Toddlers to Ride
Usually, the children between the ages of zero and three are called toddlers. In fact, children of this age are always full of doubts and curiosity about the world. At the same time, their emotions are very unstable, because parents may not understand their ideas. Besides, toddlers like to run around, so for some rides, parents are not willing to let children play because they feel unsafe. Fortunately, a large part of our user base is small children. Because each of our products meets the quality standards of national amusement equipment. What's more, we design the safest and most beautiful small train for the children who need protection. Moreover, the device is brightly colored and the double seat belt design makes parents feel more at ease!
Carnival  Train Rides for Kids
Dinis Recreational Facilities Carnival is here. Come and see what fun  train child can ride are available! There are Christmas themes and birthday themes, depending on the theme. In order to adapt to the lively atmosphere of the theme, we have made a lot of changes in appearance and color, which is completely different from ordinary trains. On the one hand, our company designs different products for children of different ages. Because the children like to operate alone, our small train rides will make the children feel very fresh, so if you like this special theme train, please contact us!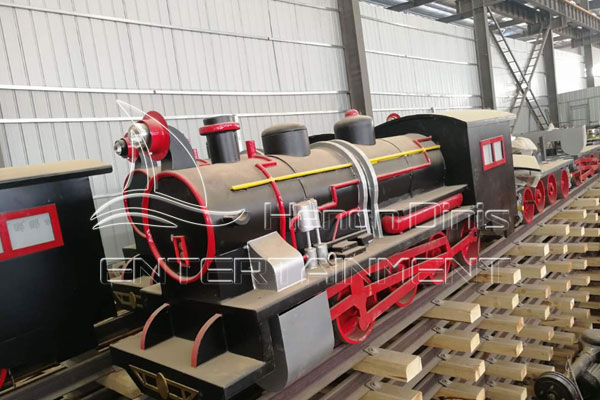 Indoor Train Child Can Ride
Beautiful  train child can ride. On the one hand, depending on the driving method, you can choose battery or diesel. However, it is better to choose a battery train for children to play, because it is environmentally friendly and noiseless. On the other hand, you can choose whether you need a track. Then, you can rest assured that the children's  trains can be used indoors and outdoors. First of all, if you choose the track children's train, the train tracks are fixed. Secondly, the trackless children train has no track restrictions, you can decide the trajectory of the train. So, do you like that?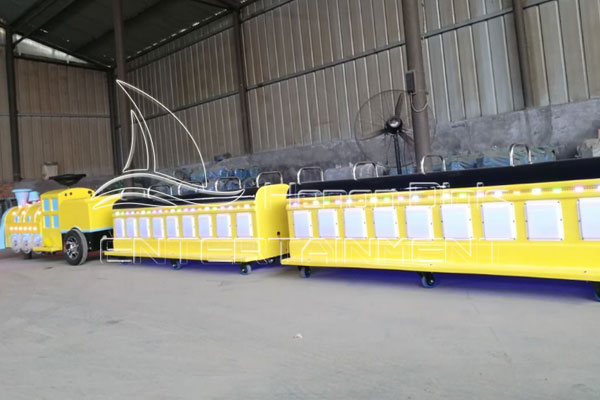 Kiddie Outdoor Trains for Sale in Dinis
Dinis Rides Factory  train child can ride outdoors. During the holidays, children like to go out to play. However, many amusement parks or other places are mostly large or medium-sized amusement equipment. Therefore, children rides very little. But in fact, children are the main user groups of rides. Beside, this kind of outdoor train is very suitable for children, because the kids are relatively small, so the body of the train is low to the ground, so that children can easy enter and exit. What's more, its feet have built-in pedals, they can control the speed of the small train, which is very happy for them!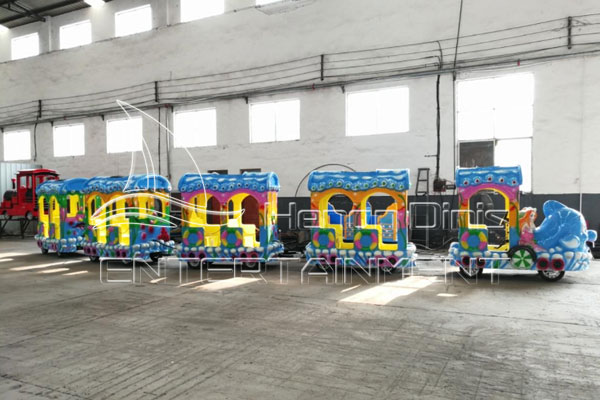 How Long Does It Take to Manufacture a Train?
Depending on the driving method, the manufacturing time of the track train is shorter than the manufacturing time of the trackless train.
Secondly, depend on the number of accessories, if you need more accessories, the manufacturing time will be longer.
Finally, if you want to customize, then you need to send us the drawings of the venue and then explain your customization requirements. In this case, the manufacturing time of the train will also increase.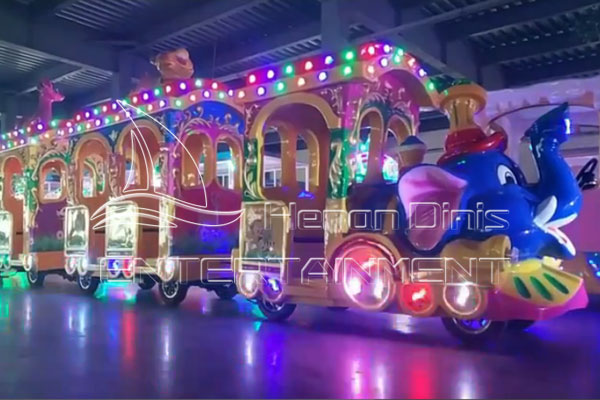 3 Reasons to Choose Dinis Amusement Rides Factory
Factory direct sales, giving you high profits. First of all, we adopt the method of factory direct sales, eliminating the intermediate links and ensuring your interests. More importantly, our company has more than 10 years of experience in the production of amusement equipment machinery, as well as a senior technical engineering team. Therefore, compared to other manufacturers, we are able to ensure the same quality products, our price is the best.
Our company is an early starter in China's amusement equipment manufacturing industry. Secondly, we are the design, development and manufacturing of centralized and small new amusement equipment. What's more, the international influence of our rides is also great. Therefore, we are favored by new and old foreign users. Moreover, this is mainly due to strong technical strength, safe and reliable product quality, exquisite product appearance and quick and thoughtful after-sales service.
Finally, as far as small trains are concerned, our production facilities are most concerned with the safety and quality of our products. Both children and adults love it very much. Moreover, if you buy our small train, you can have a lot of uses. For example, to carry out the children's train business, or to operate, add a special color to your park.