Come and Invest in the Trackless Mall Train Business!
Still don't know what rides to invest in? Still hesitating to choose a venue? Don't think about it anymore, see how the trackless mall train business is profitable! First, from the perspective of the venue, the mall is a place where people are concentrated. Every day, some people go to the mall to shop or hang out. So, if you operate a ride in a mall, you will attract a lot of customers. Secondly, from the rides, the Dinis trackless mall train is an environmentally friendly battery train, so there is no noise and it is very convenient to use. One can imagine, there are a lot of advantages of investing this trackless mall train business!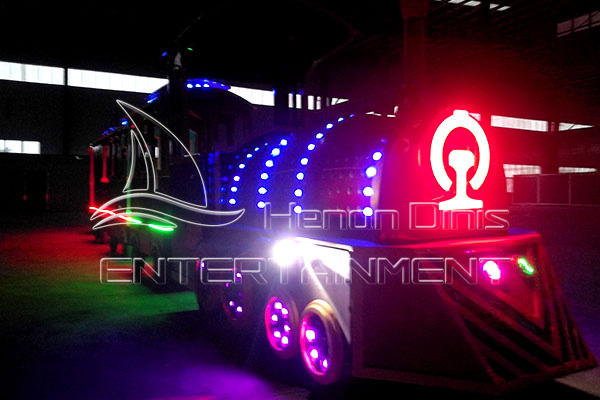 Amusement Rides Suitable for the Trackless Mall Train Business
We produce a variety of styling trains for the mall. If you want to carry out the trackless mall train business, then you can choose Dinis Amusement Rides Factory. The color and shape of the trackless mall train are changeable. The most important thing is that if you have other requirements, we can customize them according to your ideas. Secondly, the trackless train is electric, so there is no pollution. Furthermore, this trackless train is suitable for malls of different sizes. Welcome to purchase!
Electric Elephant Trackless Mall Train for Sale
The electric elephant trackless mall train is a luxury elephant train and a popular trackless train ride. It is a combination of various innovative animals, the appearance of the rides is very beautiful, so not only children, but even adults are attracted to it. Besides, in appearance, a variety of small animals are placed on the top of the carriage. One more question, the trackless trains produced by Dinis will be equipped with lanterns for free, and will be very bright at night. If you don't like it, you can choose not to use this feature! What's more, if you buy our elephant trackless train, we will give you an extra gifts. Come and snap it up!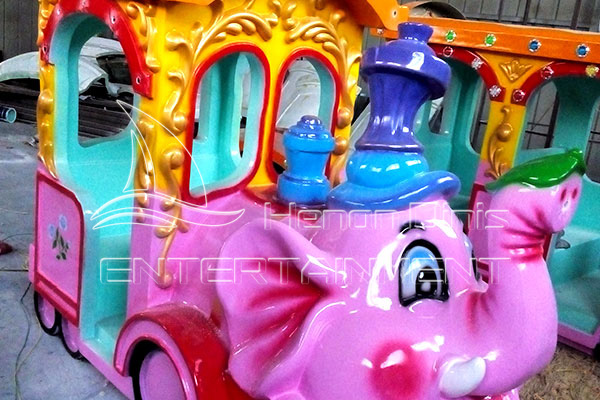 Manufacturers Professional Custom Trackless Mall Antique Train
The antique trackless train is a classic amusement ride. In the playground of the 1990s, small trains have appeared. Dinis amusement rides factory has developed a luxurious version based on various market research and feedback, combined with the market demand for amusement equipment. Moreover, antique trackless train is the upgrade of the classic train. Its appearance has become more beautiful, and improved functions in all aspects. Most important, the biggest change in vintage trackless trains is the locomotive. It has changed from a single image to a variety of animal shapes, that looks very pleasing. For another, the cockpit has also become more gorgeous and lovelier.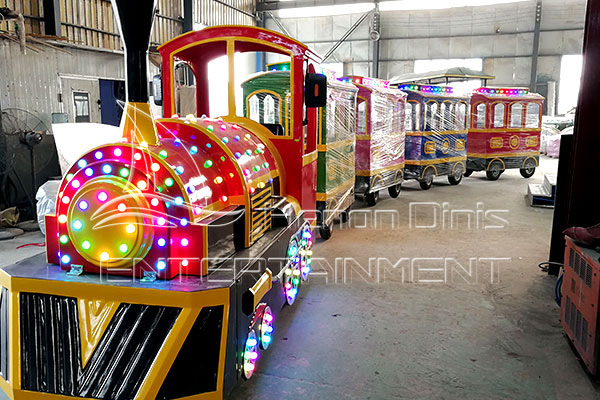 Bullet Trackless Train Produced by Dinis Is Very Popular in the Mall
Dinis Bullet Trackless Train is a kind of mall electric sightseeing train. Design the shape of this small train according to the Harmony high-speed railway. Due to its novel style, as well as there is no pollution and emissions. So, it is very popular in the mall. Compared to track trains, trackless trains have their own unique advantages. The first is that the ride is not restricted by the track and the passenger can operate it by himself. The second is the short manufacturing cycle and low manufacturing cost of the trackless train.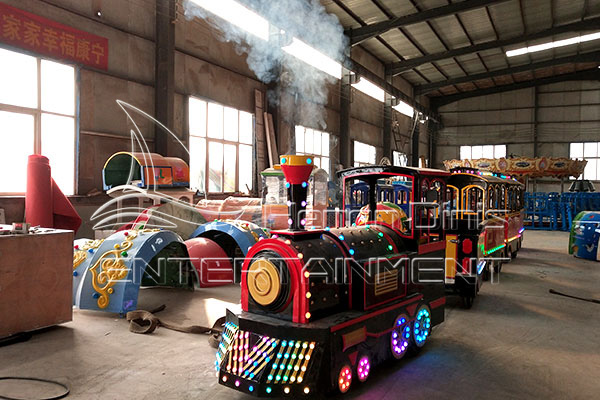 What Kind of Rides Are Suitable for Winter Operation?
Operating entertainment equipment in winter, because it considers the weather and temperature, so try to operate indoors. So, what are the amusement equipment suitable for indoor operation? Dinis will tell you. You can choose some small mechanical rides, such as a small train. It is a good choice to carry out the trackless mall train business. You can consider it. The train series produced by Dinis is especially suitable for indoor operation, especially in places like malls. Moreover, in winter, the temperature is low, you can choose the fully enclosed carriage, plus the luxurious soft seat, you will feel very warm when you ride.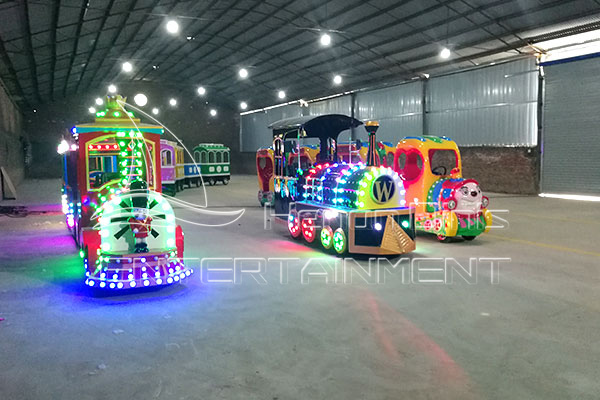 How to Deal with the Rapid Development of Amusement Rides Industry?
The frequency of amusement equipment upgrade is increasing year by year, this brings the operator certain difficulty. So, how to deal with the fast-developing amusement equipment industry?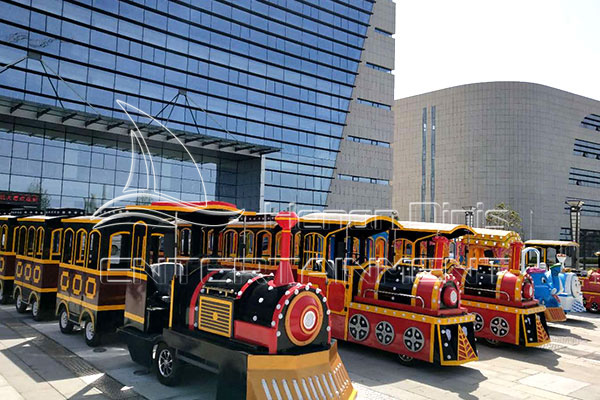 What Are the Guarantees for Buying a Trackless Mall Train from Dinis?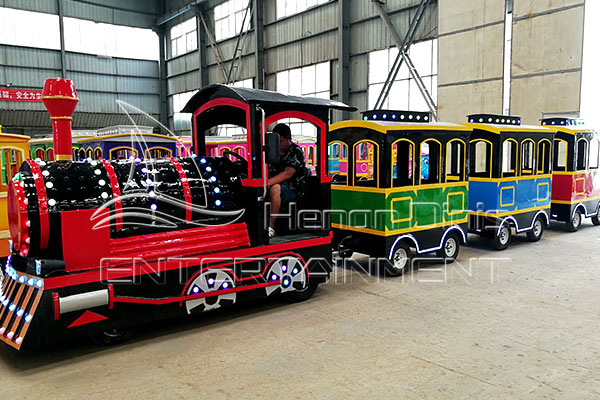 Why Buy Dinis Shopping Mall Train?
The mall is a place with a lot of passenger flow. Secondly, because the mall belongs to the shopping district, everyone will go to visit frequently. Dinis's new trackless mall train is an affordable and high-margin rides!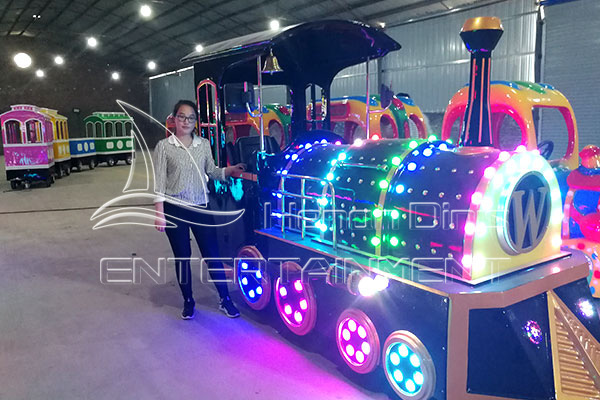 ROI Analysis for You to Start a Mall Train Business with Dinis Kids Rides
Return on investment is the economic return that an enterprise receives from an investment. First, this is the ratio used to measure a company's profitability. Second, it is also a comprehensive indicator of the effectiveness and efficiency of a business. Then, the most important question is, if you want to get a high return on investment and good business results, then invest in the Dinis kid trackless mall train business! Now, Dinis children's trackless mall trains for sale, we will introduce you to why the Dinis mall train business can bring you high profits!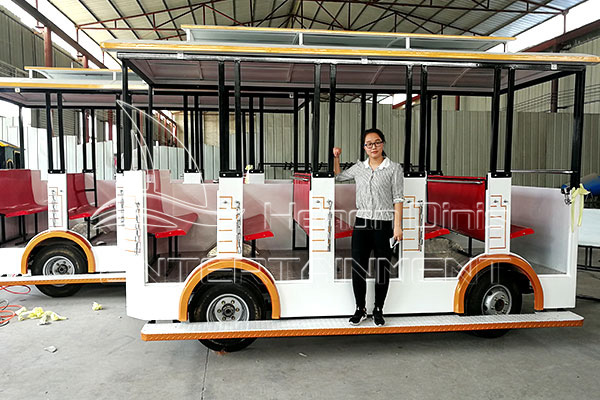 Dinis Gives You Some Business Advice!